How Much To Install Gas Fireplace?
The cost of installing a gas fireplace depends on a variety of factors, including the material and the location where you want to install it. You also need to consider any add-ons that will enhance its performance or look, such as mantels and blowers. 
(For repairing gas fireplace, contact us today!)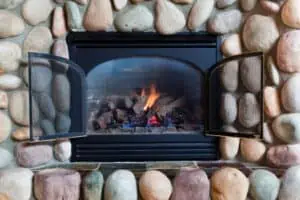 – Gas Lines – A working natural gas line is essential for a new fireplace to work properly. If your home doesn't have one, the cost of a new line can range from $200 to more than $1,500. 
– Venting Options – Some gas fireplaces require a direct vent to draw air in and heat it before sending it back out into the room. If the space you're looking to install your fireplace in has a difficult location, an expert installer may have ways to create a custom venting solution for your needs. 
Without considering the cost of the fireplace itself, a vented fireplace insert can cost between $350 and $500 to install. Depending on the model, this can include fixing charges and labor. 
Another cost to consider is how much electricity you need to run the unit. A gas fireplace insert with a direct vent will require electricity to work, while an unvented model can operate without it. 
Adding a fireplace to your home will require some permits, which vary by state and can add up to $400 or more. Most professionals are familiar with this process, but it is always best to consult your local building authorities. 
In addition to permits, the type of gas system you choose will affect the overall cost. You can choose from natural gas or propane, both of which can be used in fireplaces. 
Some models feature thermostats that allow you to control the temperature of the fire. They can also be set to come on and off automatically at certain times of the day or night. These features will make your fireplace more energy efficient and help save you money over time. 
A fireplace can enhance your home and increase its value. It will also provide a warm, cozy atmosphere for entertaining guests or spending time with family. 
Installation of a new fireplace can be an expensive and extensive project, but it's worth it in the end to have a functional and attractive space in your home. A professional can offer advice on what size and style will best suit your needs, and they can help you navigate the process from start to finish. 
Choosing a Style and Design
Once you've decided on the right model and fuel source for your new fireplace, you can focus on finding a good fit for your home's aesthetic. You can choose from modern, traditional, or eclectic styles to complement your existing decor and give your home the warmth it needs. 
The cost of your new fireplace will also depend on the kind of materials you use for surrounds and other finishing touches, according to Fast Fireplaces. The material will impact the aesthetic of your room and the overall appearance of your fireplace, so it's important to get this part of the installation done right.