Converting a Fireplace to Gas – 7 Steps to Converting a Fireplace to Gas
A gas fireplace is a great way to add more warmth and comfort to your home. It can also be easier to operate than a wood-burning unit. But before you decide to convert your fireplace, it's important to understand the conversion process and its costs.
(Looking for "portable gas fireplace repair"? Contact us Today!)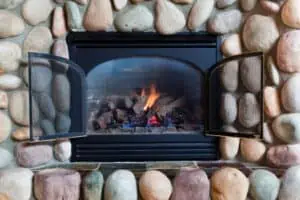 1. Converting a Fireplace to Gas
The first step in converting a fireplace to gas is to make sure that the existing unit meets safety and code requirements. If it's not, you'll need to replace it with a new one. This is a job best performed by a licensed contractor. 
2. Choosing the right type of fireplace
There are several types of gas fireplaces available, including inserts and logs. It's important to choose a model that fits your home's layout and heating needs. 
3. Getting the Installation done correctly
The conversion of a traditional wood-burning fireplace to gas can be tricky, especially if it's not properly installed by a licensed professional. This is why it's best to let a licensed fireplace company do the work.
4. Having a professional inspect your home before you begin the conversion is critical for protecting your home and family.
In addition to making sure that your existing fireplace is safe and conforms to local codes, it's also a good idea to have the chimney inspected by a licensed plumber before any work begins. 
5. Taking a closer look at the existing fireplace
Once you've determined the best gas fireplace for your home, you should have a professional come to your home to inspect it and give you an estimate for the cost of converting your fireplace to gas. 
6. Adding the gas line
To get the installation of your new fireplace up and running, you'll need to have a plumber run a gas line. This is a relatively simple job, but it should be done by a licensed professional so that the work is done safely. 
7. Using a gas log kit
When you're ready to install your new gas fireplace, you'll need a set of gas logs that fit in the existing fireplace. To ensure that the new logs will fit, you'll need to measure the width and depth of the firebox. 
Afterward, you'll need to order the logs and the burner set that will go with them. The installer will help you select the perfect logs for your space and your budget. 
8. Adding the gas supply to your fireplace
The licensed professional who moves the gas line or installs a propane tank will ensure that the fireplace is insulated and that it meets all of your local building codes that apply to gas. He also will install a gas safety device that turns off the pilot light if the temperature inside the firebox drops below a safe level. 
9. Keeping your fireplace clean and safe
The most important part of converting your fireplace to gas is making sure that the fireplace itself is in proper condition. A fireplace that's not properly maintained can corrode the brick and other materials used in its construction. Moreover, it can cause damage to your chimney's lining and lead to carbon monoxide leaks in your home.