How to Install a TV Above a Fireplace?
A TV mounted above a fireplace can be a great way to add a focal point to your home. However, it's important to follow certain guidelines when mounting your television so that the installation will be safe and functional. 
(Looking for"Chimney Inspection Services"? Contact us Today!)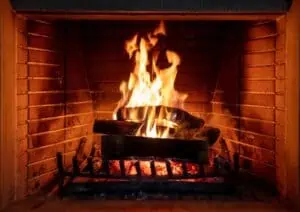 Proper Height and Angle for Mounting Your TV Above a Fireplace.
One of the biggest mistakes people make when installing their TV above a fireplace is overestimating the height of the wall it will rest on. This can lead to an uncomfortable viewing position and can even cause damage to the television. The best way to avoid this is to consult your TV's manual for the correct height and optimal viewing angle, then adjust your TV's position accordingly. 
You may also want to consider a full-motion articulating wall mount, which can help to angle the TV downward and reduce the amount of glare it creates on your screen. This is especially important if you have a large-screen TV. 
If you plan to install your television above a brick fireplace, it's a good idea to make sure that the surface of the brick is thick enough to hold up to the weight of your TV. If it's not, you will need to install a wire mold or drywall anchors so that your TV is securely anchored. 
Another thing to think about when mounting your TV above a fireplace is whether the mortar between the bricks will be strong enough to hold up to the weight of your television. A hammer drill can be used to test this with small holes drilled into the brick that are out of sight (somewhere behind where the TV will go). 
The mortar should be sturdy enough to support your television. You can also test this by running a strip of tape along the mortar between the bricks. If the tape is pulled off easily, the mortar will likely be too thin to support your TV. 
Depending on your TV's model, the surface temperature of the TV may be higher than the surface temperature of the wall it is sitting on, which could cause damage to the television's electronics. This is why many experts suggest placing a protective device like a mantel above the television to shield it from the heat of the fireplace and the flames. 
Safety and Clearances for a Fireplace Above Your TV.
When hanging your TV above a fireplace, you'll want to account for the specific clearances and guidelines for your particular type of fireplace. These can vary widely between types and models, so you should consult your TV's owner's manual for the most accurate information about what you need to do. 
Keep in mind that different fireplaces have different wattages, so you may need to adjust the distance between your fireplace and your TV to ensure it's safe for use. If you have a gas fireplace, you should also take into consideration how much heat it generates and what the temperature of the gas can reach.