How to Install a Mantel on Brick Fireplace
A mantel can provide a decorative accent for your fireplace. It can also be functional, serving as a storage area for your collection of books, pictures or other items you want to display. In addition, it provides a place to hide the fire and its heat, reducing the chance of burns. 
(Looking for a "fireplace gas line contractor"? Contact us Today!)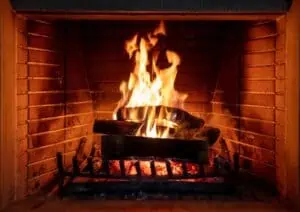 Installing a mantel on brick can be a challenging project, but it isn't impossible if you have the proper tools and a little practice. The key is to follow instructions carefully and measure accurately. 
The first step is to mark the location of the mantel on the wall and take measurements using a level. Make sure you are leaving enough room for the firebox and that the mantel is not too high above it. 
Next, decide if you want to use posts, cleats or brackets for the mantel's support. If you are going to use posts, decide how many and what size will be needed for stability. Once you know, drill a hole for each post and secure the mantel to them with epoxy cement or construction adhesive. 
Once the posts are in place, squeeze some epoxy cement or construction adhesive into each hole and set the mantel on them, tapping it until it rests flush against the wall. Don't let any weight be placed on the mantel for 24 hours to allow the adhesive to set. 
Cleats
If you have a stone fireplace, you can attach a mantel with cleats that are designed to sit on the surface of the brick without drilling into the surface. These cleats typically come in lengths of 2×4 lumber that you screw or bolt onto the wall to hold the mantel. You can also use concrete screws to fasten the cleats to the brick, but these should be used only if your fireplace has a brick veneer. 
In either case, mark the locations where you will need to drill for cleats with a pencil scribe of the mantel's outline. Then, use a 3-foot level to connect the marks. 
For cleats, you'll need a drill with a carbide-tipped masonry bit and a hammer drill. Then, drill four evenly spaced 1/2-inch pilot holes into each cleat to accept concrete screws that you'll fasten through the pilot holes. 
Alternatively, you can use lag bolts to fasten the backer board to the studs in your wall. You'll need to pre-drill a countersink for the bolt head, so that it can fit flush with the wood. You'll then need a couple of lag bolts per stud for each cleat. 
After your mantel is secured to the cleats, you can begin installing the pillars and other pieces you will need for a finished look. For example, if you are installing a wooden mantel, you can cut the face board to your desired length, and then attach the top shelf boards to it with wood glue and finishing nails. 
After the face boards are in place, you can then add a few coats of wipe-on Danish oil to give your mantel a smooth, polished finish. This will protect the wood and keep it looking new for a long time.