How to Repair Cracked Fireplace Brick?
Whether you have an old masonry fireplace or one with a prefabricated metal liner, repairing cracked fireplace brick can be an important home improvement project. These cracks can become a fire hazard, so it's important to fix them as soon as possible. 
(Looking for double sided fireplace repair? Contact us today!)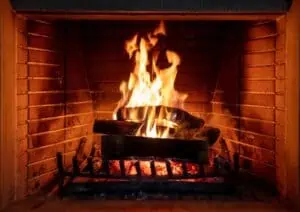 If the crack is small and you're confident enough to do the job yourself, patching it will be simple and straightforward. But if it's larger or you have any doubts about its stability, it might be better to call in a professional chimney inspector. 
Before you start fixing the crack, check to make sure that it's not caused by another issue such as an inefficient flue or a defective liner. Otherwise, it could be a serious health and safety concern that should be addressed by a chimney inspection professional. 
Use a caulking gun to apply the refractory heat-resistant caulk. This type of caulk is made from a mixture of aggregates and cement that resists expansion during high temperatures caused by fire. It is designed to protect the interior of your fireplace from crumbling because of extreme heat. 
To ensure that your caulk adheres well to your brick-and-mortar, be sure that the joints in the caulk are smooth and free of dirt. After you have applied the caulk, be sure to vacuum the area thoroughly and clean the caulk off the bricks and mortar with a shop vacuum or blower. 
Then, use a tuck-point trowel to pack new mortar into the cracks. This will fill the crack and give the repaired area a good bond with the rest of your masonry. 
Once you've done this, be sure to give the masonry time to dry, up to a few days. If you don't, the caulk may come loose as you use the fireplace. 
You might also want to consider using a mortar that's a little bit more forgiving than normal mortar, such as acrylic mortar or one with a higher water content. However, even these types of mortar are not as permanent or strong as refractory mortar and should only be used for minor repairs. 
Choose a Color and Style You Like
The first step to repairing your fireplace is to decide what kind of repair you're going to do. Then, determine if you have the proper tools and materials to complete the job. If you're looking for a way to give your fireplace a fresh look, consider painting it. 
If you want a more traditional look, you can cover your brick with concrete or stucco. These materials are both inexpensive and modern, so they are a great choice for a DIY job. 
To prepare the surface, remove the grate from your fireplace and vacuum the floor and walls of your firebox with a shop vacuum. Then, scrape out any loose mortar that might be in between the fire bricks. Once all the bricks are firmly removed, you can spray the cracked firebrick with water and wipe it down with paper towels to remove any soot.